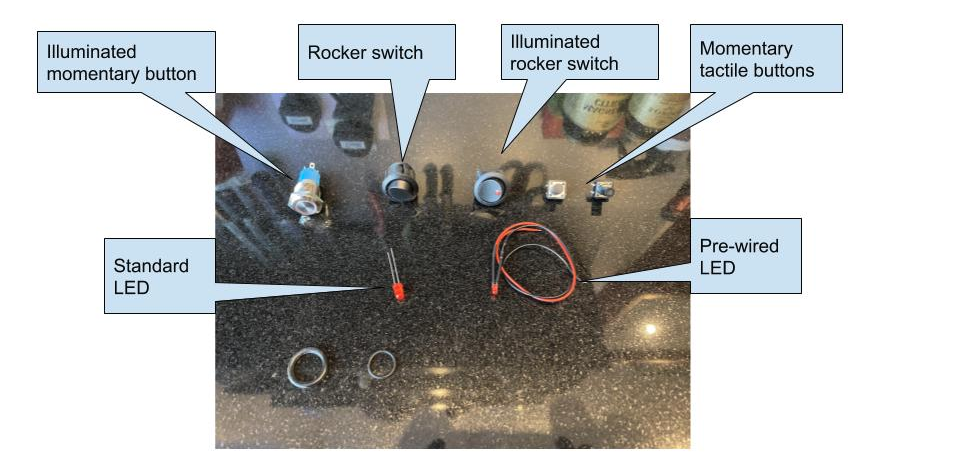 The large rubber ring is to go around the glass tube to help secure it into your enclosure.
The small ring goes with the illuminated momentary push button, this helps seal it into an enclosure to give it a waterproof or dust proof seal, this is unnecessary for your build.
The two small buttons are momentary tactile buttons. These can be used to trigger your IH – see the wiring diagrams for the mains kit or battery kit to see how these are connected. We include two different sizes so you can choose which best suits your build.
The two rocker switches are main power switches, you can choose either the illuminated or non illuminated one depending on your build. See the battery kit wiring diagram for an example of how to connect the non illuminated switch and the battery deluxe kit diagram (or stand alone diagram) for details of how to wire the illuminated version up.
The illuminated momentary button is an extra component with the deluxe kit, you can use this in place of the small momentary tactile buttons. See the battery deluxe kit wiring diagram (or the stand alone diagram) for details of how to connect this.
The LEDs are to illuminate the enclosure. We include an LED and resistor with our standard kits, the deluxe kit also comes with an extra prewired (it already has the resistor attached) LED as an extra option.